Shene Estate, Pontville
Day 3
Shene Estate Distillery is located a 30 minute car ride north of Hobart, in the near of Pontville.
The distillery itself is settled on a historic site, which was the country residence of early colonialist Gamaliel Butler. 
Today Shene Estate is home of the Kernke family, who are conserving this historic site and are passionate about sharing the history of this property.
When we arrived David Kernke showed us around the property and explained the history of Shene Estate to us, as well as the symbolism that can be found inside the stables.
There were several burn marks, that should protect the stables from fire.
Besides these burn marks you can also find carvings of the "Flower of Life" in the sandstone, which is a symbol that can be found in all major religions.
After the tour we headed back to the bond store, where
Damian Mackey,
Head Distiller of Shene Estate,
already was waiting for us.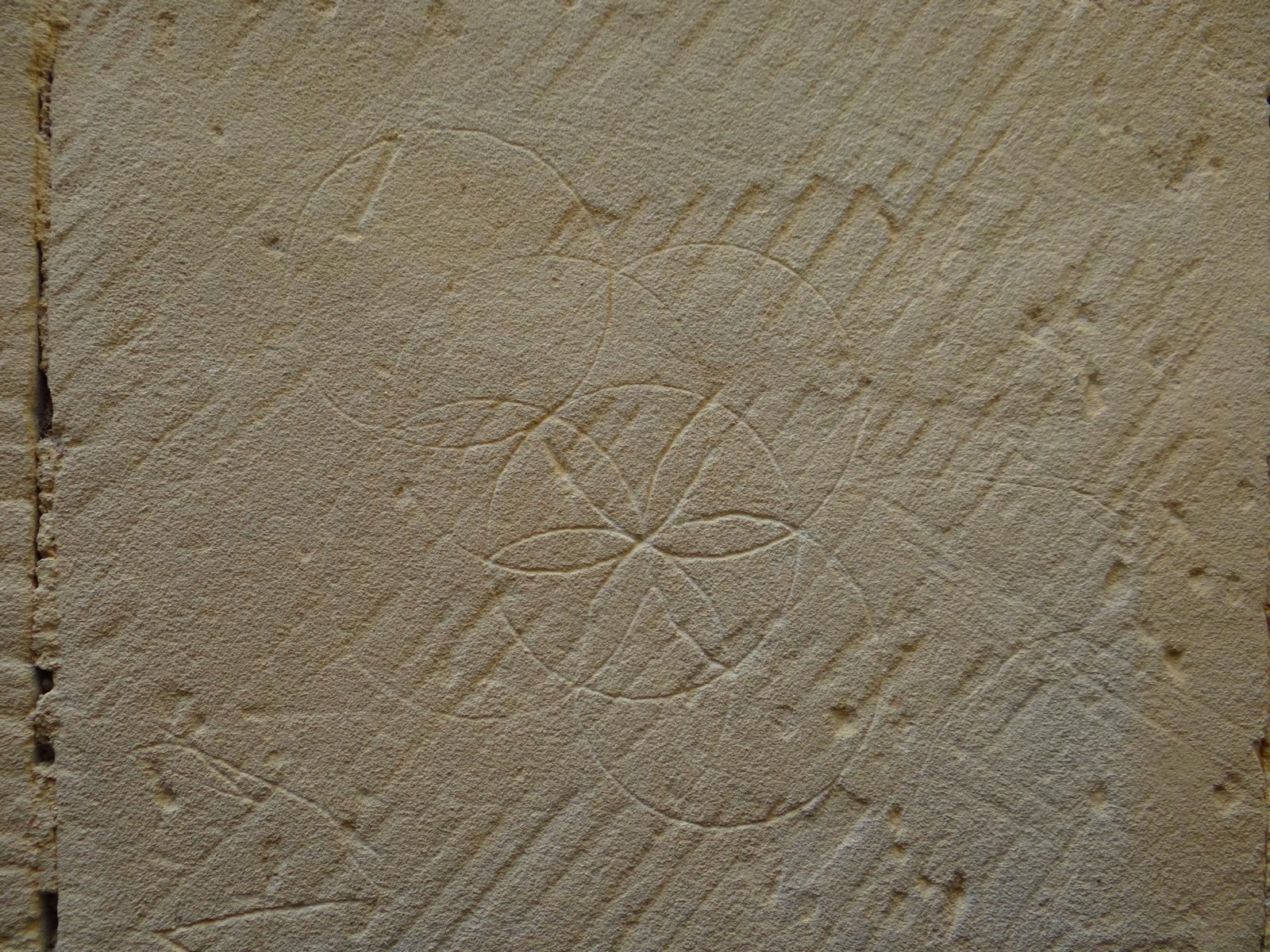 We first tried his Mackey Whisky, which is a triple distilled Irish styled unpeated whisky.
Nose:
very sweet with fruits, mainly plums and heather honey.
Taste:
a clean and pure taste of fruits with spices pushing through, brilliant.
Finish:
a much darker and drier finish with forest fruits merging with molasses.
Damian and David are doing every process, from mashing, brewing, distilling and aging on site of Shene Estate.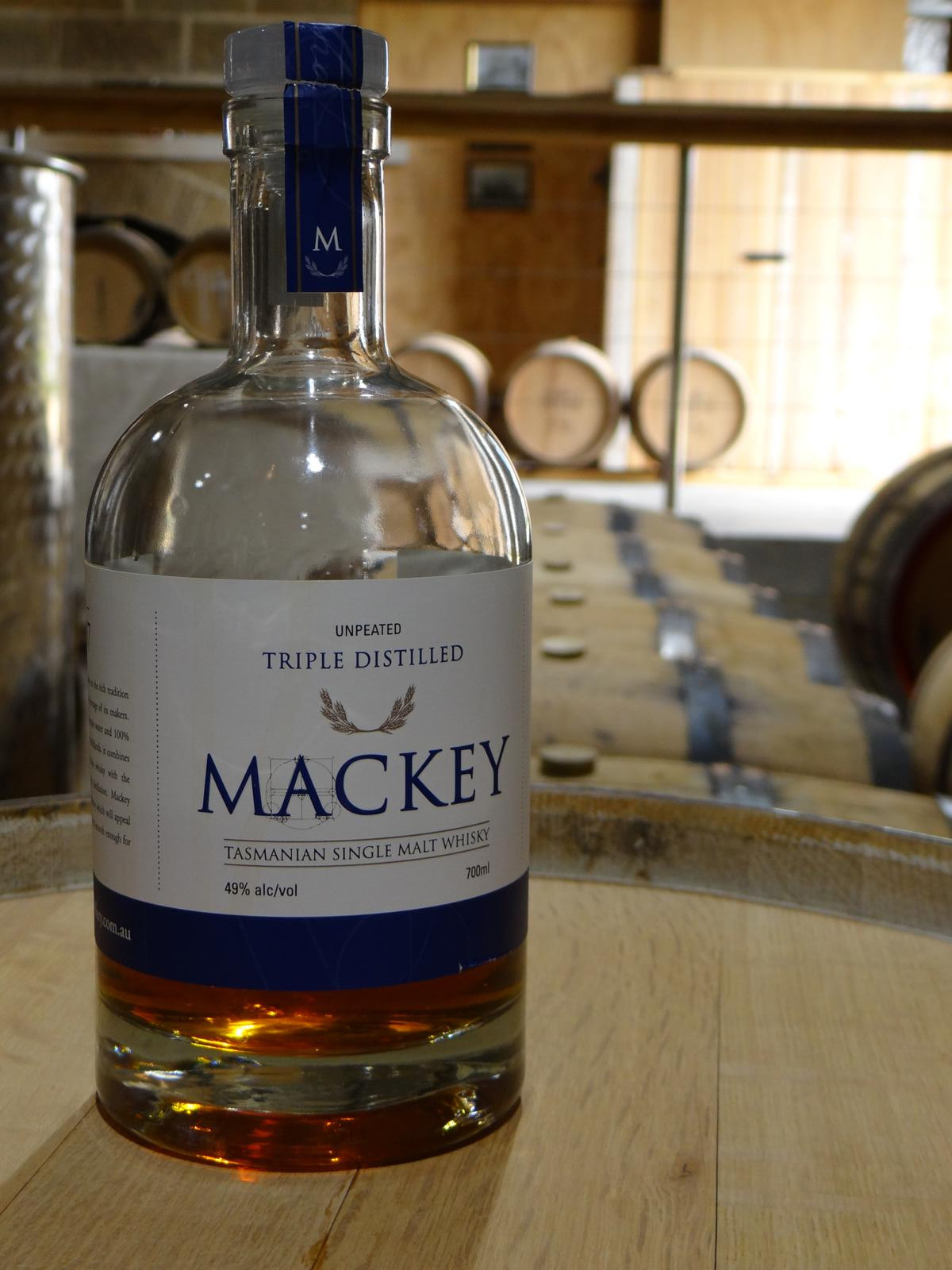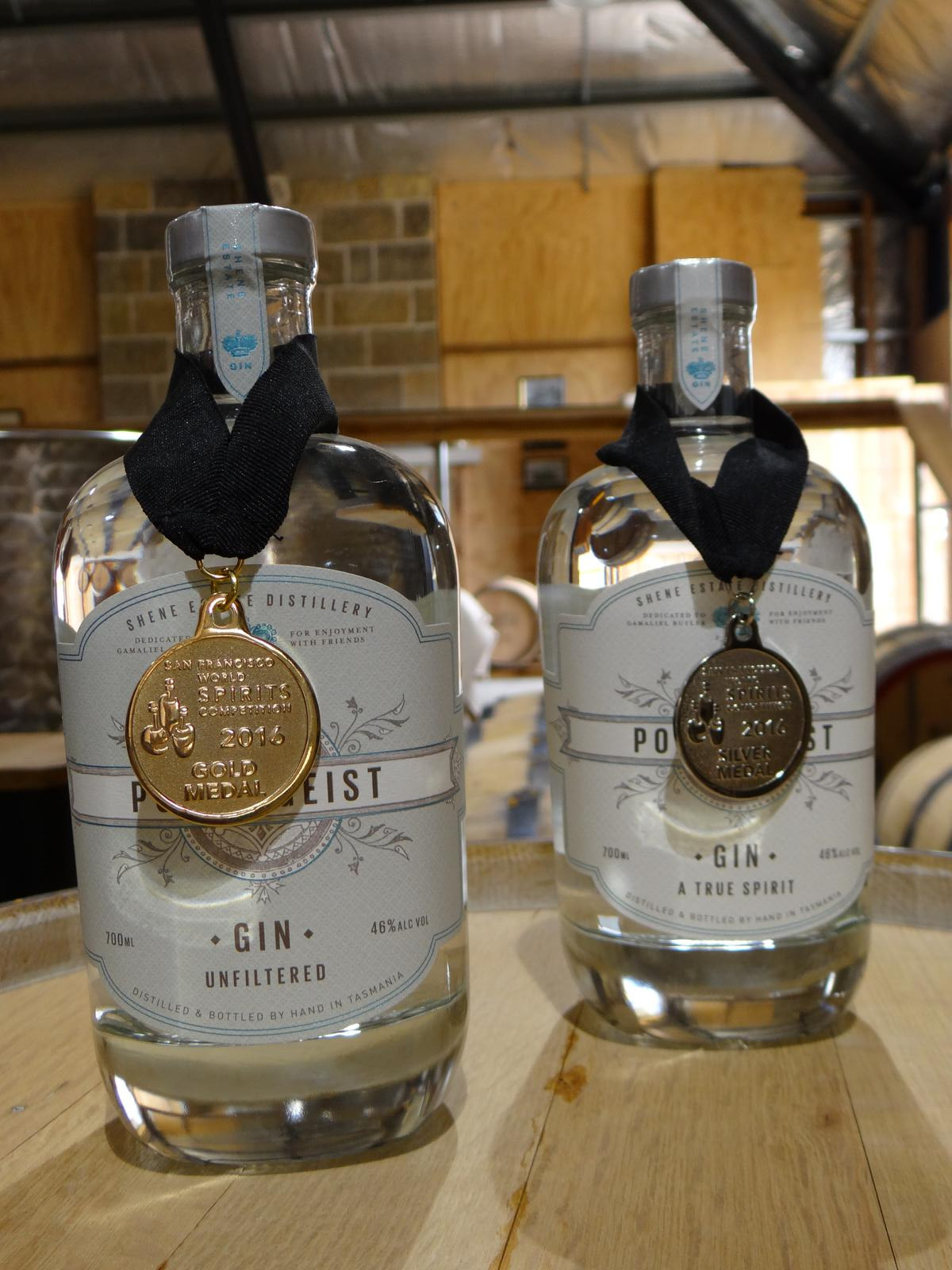 The gin, Shene Estate is producing, is a classic London dry gin infused with native Tasmanian botanicals, such as Tasmanian Pepper Berries.
Shene Estate has a filtered and unfiltered version of their Poltergeist Gin.
The unfiltered gin still contains all essential oils of the botanicals, which are enhancing the flavours and making it to one of my most favourite gins.
Both gins were awarded with a Gold and Silver Medal at the San Francisco World Spirits Competition 2016.
Sadly we also had to leave this distillery, but I am sure we will be back very soon. It was a pleasure to meet both of you guys.
(left: Damian Mackey, right: David Kernke)